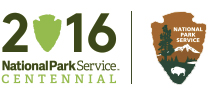 Thomas Edison National Historical Park Invites Everyone to #FindYourPark during the Centennial Birthday Month
Special Events Celebrate the National Park Service 100th Anniversary in August
WHEN: August 25, 2016
WHERE: Thomas Edison National Historical Park at 211 Main Street will host a week long centennial event. The visitor center is open from 9:30 am to 5:00 pm, Wednesday through Sunday.
ADMISSION: Free admission Thursday, August 25, through Sunday, August 28
This includes both the Laboratory Complex and the Glenmont Estate! Please arrive early if you would like to visit Glenmont since there are a limited number of tickets available each day. Special programs will be offered at the Laboratory Complex at 2:30 pm each day. This is a great opportunity to visit the national park in your own backyard!
"The Wizard of West Orange," special showing of new video
WHEN: 2:30 pm on August 25
See this new documentary short about the genius of Thomas Edison, his inventions, his life, and his workshops. The video was produced and directed by Jane Steuerwald and Joel Katz, professors in the Media Arts Department of NJ City University, in Jersey City, NJ, edited by Kevin Torres, and voiced by singer/songwriter/producer Gordon Bahary. Media Arts Department production majors participated on this ambitious team project which will now play regularly in the Visitor Center.
NPS Founders Day Birthday Party
WHEN: August 25
There will be a birthday scavenger hunt at the Laboratory Complex for children of all ages throughout the day. Join us for birthday cake after the special showing of "The Wizard of West Orange."
History Happy Hour - The Pour House, 178 Main Street
WHEN: August 25, 5:30 – 7:30 pm
The birthday celebration will continue at History Happy Hour at The Pour House, 178 Main Street in West Orange. Stop by for an evening of National Park Service Trivia, free pizza and a $5.00 signature cocktail just for the occasion!
Camping in Nature's Laboratory with Thomas Edison
WHEN: Monday August 22
This new digital exhibit will launch on Google Cultural Institute (GCI). GCI allows museums to create streamlined exhibits on specific themes or topics using objects in their collections. The park's first exhibit, which launched on February 11, focuses on the West Orange laboratory. Camping in Nature's Laboratory with Thomas Edison, explores the history of early 20th century outdoor recreation through the camping trips of Thomas Edison and his friends Henry Ford, Harvey Firestone and John Burroughs. To access the exhibits go to http://google.com/culturalinstitute/home.
WHEN: Saturday August 27 at 2:30 pm
NPS Archivist Leonard DeGraaf will present a program about the camping trips around the country illustrated by the Camping in Nature's Laboratory with Thomas Edison exhibit.
Museum staff explore Thomas Edison's desk in the Library
Throughout the week we will examine the papers and other artifacts on Edison's desk to reassess their condition, update catalog records and digitize some rarely seen documents. Stop by and see some things we do to preserve these treasures for the next 100 years! Watch for live postings on Facebook, Periscope, and Twitter too!
Glenmont Geothermal System Tour
WHEN: August 28
Join inventor Harry Roman for a special behind the scenes tour of the environmentally friendly heating and cooling system in the Edison's home. Tickets are required, and will be available on a first come, first served basis that morning. Pick up tickets at the visitor center at 211 Main Street.
Thomas Edison NHP brings Edison's Innovative Spirit to the New York City skyline
WHEN: Monday, August 22. The event will begin at 1:00 pm at Pier 1 in Brooklyn Bridge Park with free ice cream, games, and information about the National Park System.
Just days before the NPS Founders Day on August 25, the National Park Service and the National Park Foundation (NPF) will host a major centennial event that will bring the innovation of Thomas Edison to New York City's Brooklyn Bridge Park.
Guests will be invited to use the Find Your Park Machine to determine their distance from all 412 national parks, and explore the Centennial Station to learn more about the work of the National Park Service, National Park Foundation and Find Your Park partners. A family-friendly concert will take us from late afternoon until early evening.
The evening event will kick off at 7:30 pm with a few select speakers and a special giant digital circuit board that will illuminate Edison's innovative spirit and light the way as the National Park Service enters its second century of service! This unique opportunity will showcase the genius of Thomas Edison and his effect on the modern world – and the National Park Service's role in sharing this uniquely American story of innovation. The festivities will continue until 10:00 pm. To learn more about the event, visit these two websites below.
http://findyourpark.com/news/bringing-ingenuity-of-thomas-edisons-lab-to-new-york-city
https://www.nps.gov/subjects/centennial/park-exchange-series.htm
---
Events Across the Country
The National Park Service (NPS) is celebrating its 100th birthday with special events across the country, and free admission to all 412 national parks from August 25 through August 28. The NPS is encouraging everyone to #FindYourPark / #EncuentraTuParque for the centennial.
"August – our birthday month – will be a nationwide celebration of national parks, and we're inviting everyone to the party," said National Park Service Director Jonathan B. Jarvis. "We like to think that we look pretty good for 100, and with so many events and activities to commemorate this milestone, we hope all Americans will join us to celebrate the breathtaking landscapes and inspiring history in our nation's parks and public lands. Whether it is in a distant state or in your own community, there are hundreds of ways and places to find your park!"
A sampling of events across the country is available on the National Park Service website, and many more can be found at FindYourPark.com and EncuentraTuParque.com.
---
About the National Park Service
On August 25, 1916, President Woodrow Wilson signed the act that created the National Park Service "to conserve the scenery and the natural and historic objects and the wild life therein and to provide for the enjoyment of the same in such manner and by such means as will leave them unimpaired for future generations." To celebrate the 100th anniversary of that moment and to look ahead to the next 100 years, in early 2015 the National Park Service and the National Park Foundation launched the Find Your Park / Encuentra Tu Parque movement. Inspiring people from all backgrounds to celebrate and support America's national parks and community‐based programs, #FindYourPark / #EncuentraTuParque invites people to discover and share their own unique connections to our nation's natural landscapes, vibrant culture, and rich history.
More than 20,000 National Park Service employees care for America's 409 national parks and work with communities across the nation to help preserve local history and create close‐to‐home recreational opportunities. Visit us at www.nps.gov, on Facebook at www.facebook.com/nationalparkservice, Twitter at www.twitter.com/natlparkservice, and YouTube at www.youtube.com/nationalparkservice