AUDITION NOTICE: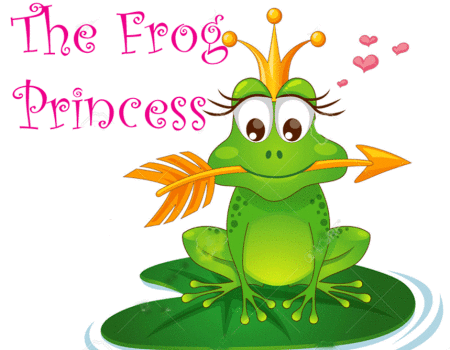 The Frog Princess
by Catherine L. Howard
directed by Julie Anne Nolan
WHEN: Sunday, June 19, and Monday, June 20, at 7:30 pm
WHERE: Studio Playhouse is located at 14 Alvin Place, off Valley Road near the Acme, in Upper Montclair
973-744-9752
Performance dates are October 22, 23, 29, and 30 at 1:30 and 3:30pm. PLEASE NOTE: there is an additional sensory friendly show on October 29 at 11am and an additional performance at Giggles Theatre at St. Joseph's Children's Hospital on October 25 at 6pm.
Queen Natasha is handing over her throne to one of her three sons—Boris the toughest son, Casimir the smartest, or Sacha, who isn't quite good at anything. Queen Natasha sends her sons to find a wife to make a great queen. Boris and Casimir marry princesses, but Sacha marries…a frog? To determine which of the three brides makes the best wife, they have to pass three challenges, but Sacha's frog princess is hiding a secret. Will she be able to pass Queen Natasha's tests?
No monologues required.
Sides from the script will be provided and are available prior to auditions online at www.StudioPlayhouse.org
No Pay, No Fee
Character Breakdown:
Narrator – (any age/gender) A storyteller; welcoming and charming; talks to the audience as well as involved in the action
Queen Natasha – (50s +) A great, distinguished ruler who is ready to pass along her crown to one of her three sons
Boris – (20s-30s) A mighty and strong prince and the eldest son; very aggressive and very physical
Casimir – (20s-30s) A clever and talkative prince and the middle son; very charming
Sacha – (teens-20s) An inept but kind prince and the youngest son; very sweet and the opposite of his brothers
Ursula – (20s-30s) A warrior princess; very aggressive and very physical
Vassilissa – (20s-30s) A talkative and flighty girl, and the daughter of a rich nobleman
Natalia – (teens-20s) The Frog Princess; very sweet and very earnest
Lady-in-Waiting/Court Gentleman – (any age) The court's "Greek chorus"; often flustered or amazed by the goings on of the court
Guard – (any age) Servant at the court; tough and intimating
Cook – (any age) Servant at the court; easily upset
Tutor – (any age) Servant at the court; easily exasperated
Guard/Cook/Tutor may be doubled