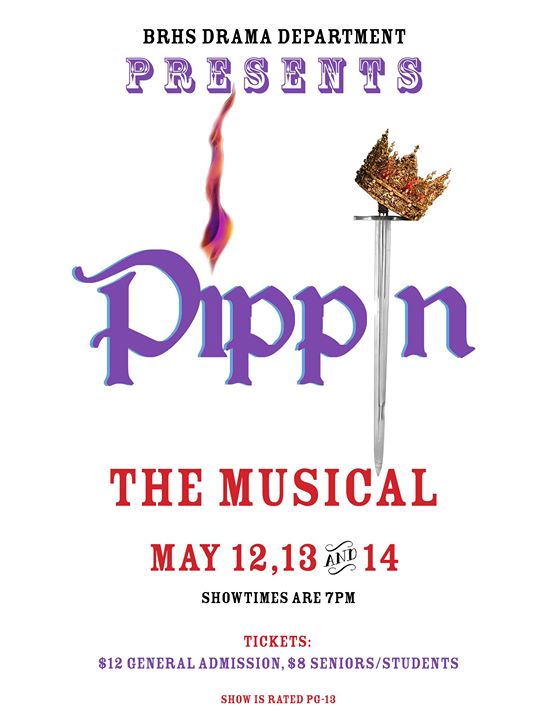 PIPPIN!
music by Stephen Schwartz (Wicked, Godspell, Children of Eden)
WHEN: Shows are May 12, 13, and 14. Show starts at 7:00 pm.
WHERE: Bridgewater-Raritan High School, 600 Garretson Rd, Bridgewater
TICKETS: $12.00 for Adults and $8.00 for Senior Citizens and Students. Tickets will be sold at the door on the evenings of the event for cash, the box office will open at 5:30 PM on the nights of the shows.
Tickets will also be sold online using credit cards. The website for the purchase of tickets is www.brhs.booktix.com and will be available for purchase beginning on May 2nd, 2016.
Pippin has delighted audiences for generations. Full of magic and splendor, the story of Pippin and his search for meaning is sure to connect with both young and old.