PROOF
by Davd Auburn
WHEN: Friday, February 26 – 8 p.m., Saturday, February 27 – 8 p.m., Sunday, February 28 – 3 p.m.
WHERE: Open Arts Stage, 146 U.S. 130, Bordentown Township, NJ
TICKETS: General Admission: $18 online plus processing fees
Purchase tickets online at: http://bit.ly/proof-tix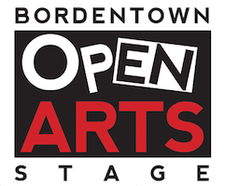 Open Arts Stage is pleased to announce the debut of the Open Arts Stage Theatre Co. Troupe with their performance of Dave Auburn's Proof.
In Proof, Catherine has spent years caring for her brilliant but unstable father, Robert. When he dies, she has more than grief to deal with: her estranged sister, Claire, and Hal, a former student of her father's who hopes to find valuable work in the 103 notebooks that Robert left behind. And a further problem: how much of her father's madness — or genius — will Catherine inherit?
Featuring Michelle Wood of Hamilton, NJ as Catherine, Alysia Toscano of Hamilton, NJ as Claire, Rupert Hinton of Princeton, NJ as Robert and Jon Cintron of Trenton, NJ as Harold (Hal) Dobbs. Directed by Jon Cintron and Deena Jiles of Trenton, NJ.