AUDITION NOTICE:
Studio Players of Upper Montclair, NJ is casting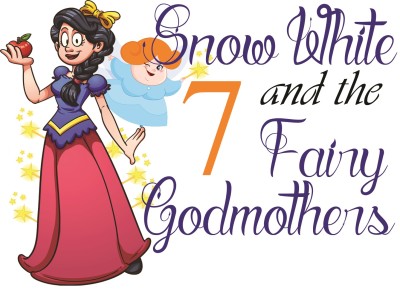 SNOW WHITE AND THE 7 FAIRY GODMOTHERS
a children's show by Flip Kobler and Mary Marcus
directed by Paul Bettys
WHEN: Monday, February 22, and Tuesday, February 23, at 7pm. Performance dates are April 30, May 1, 7, 8 at 1:30 and 3:30.
WHERE: Studio Playhouse, 14 Alvin Place, off Valley Road near the Acme, in Upper Montclair.
973-744-9752
Snow White is being pursued by the evil Vilenity, who wishes to conquer the kingdom, and she will need help from seven fairy godmothers! But what happens when Snow White switches places with Sleeping Beauty? This fairy tale adventure will leave you laughing and cheering as Snow White and her friends work together to defeat the evil Vilenity and her henchmen.
No monologues required. Sides from the script will be provided and are available prior to auditions online at www.StudioPlayhouse.org
No Pay, No Fee
CHARACTER BREAKDOWN
Snow White (late teens - early 20's) - Beautiful and kind princess who is a little more of a tomboy than a proper lady. Role is very physical and will be involved in several fight scenes.
Vilenity (late 20's - 30's) - Evil Queen who wants to marry the king in order to take over the kingdom. Self-centered, mean and cruel.
Dirk (20's) - Vilenity's #1 henchman he's strong and follows Vilenity's orders but has a good heart. Role is very physical and will be involved in numerous fight scenes
Rosamond - (late teens - early 20's) - Sleeping Beauty, graceful but helpless. Believes a Prince will always save her
Philip - (late teens - early 20's) - Sleeping Beauty's prince tries to be dashing and brave but still very unsure of how to be a hero. Role has a physical fight scene
Bjorn (30's - 40's)- aide to the king, kind of stuck up and overworked
Gregor (teens) - Snow White's friend, loves to duck responsibility
Elsa (teens) - Snow White's trusted friend
Hanna (teens) - Snow White's friend and bit of a gossip
King Vance - (40's - 50's) - Snow White's father and the king
Vilenity's Henchmen Scounder (late teens - 30's) - #2 henchmen, feels he's a #1
Awol (late teens -30's) - loves to imitate others
Olaf (late teens -30's) - mostly hangs around with Awol (any age) - Swedish accent
Magic Mirror (any age) - very sarcastic Small role \Clergyman (may double with Magic Mirror)
Fairy Godmothers (various ages):
Temperance (20's - 30's) - leader of the fairy godmothers, Periwinkle (20's -30's) - uptight and obsessed with cleanliness, Malicity (late teens - 20's) - Goth style, kind of punk rocker
Mother Iko (30's - 50's) - deals with voodoo and has a Bayou accent
Narcia - (late teens - early 20's) Barbie doll looks and can be very vain
Destiny (20's - 30's) - New Age gypsy style, reads Tarot cards
Whisper (teens) - kind-hearted and insightful but never speaks but only speaks above a whisper to others