AUDITION NOTICE: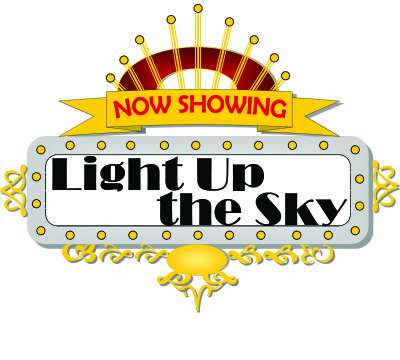 LIGHT UP THE SKY
a comedy by Moss Hart
directed by Keith Hoovler.
WHEN: Sunday, January 10 and Monday, January 11 at 7:30pm.
WHERE: Studio Players. 14 Alvin Place
Montclair
Performance dates are March 11, 12, 13, 17, 18, 19, 20, 24, 25, 26, Thursdays, Fridays, and Saturdays at 8:00pm, Sundays at 3:00pm.
No monologues required. Sides from the script will be provided and are available prior to auditions online at www.StudioPlayhouse.org
For more information visit the Studio Playhouse website or call 973-744-9752
No Pay, No Fee
"Follow the fireworks that occur on the opening night of a new play, with a cast of characters one can only find in the theatre of the 1940's. In walks an entourage, ready to toast Miss Irene Livingston, the star of the show. Piled in her hotel suite are the overly emotional director, the overbearing stage mother, the harried assistants, and that's just for starters. With just hours before the curtain goes up, everything that can go wrong does. The show must go on. How will it all turn out in the end?"
CHARACTER BREAKDOWN
Miss Lowell - (Female, mid 20's to mid 50's) Trim, neat figure of a women who aspire to be a great writer. She is fascinated by the lives they lead in the theatre, as it is so far removed from her usual studious life.
Carlton Fitzgerald – (Male, Early 40's to Mid 50's) The play's director. He is temperamental and dramatic with a full-on passive-aggressive behavior bent. His every action, no matter how inconsequential, is filled with drama.
Peter Sloan - (Male, Mid 20's to late 30's) The writer of the play, and a young, idealistic, tortured soul. He seems to have been carried along on a path no so much of his own making, but rather by equal parts of luck and talent. He feels very out of place in this world of theatre.
Owen Turner - (Male, Late 30's to mid 50's) A writer who has come to the out of town opening, and knows most of those involved with the production. He is wise in the ways of survival on the Great White Way (Moss Hart, the playwright, speaks through this character). He suffers fools only for entertainment value. Each of them has been exploited as a character in one of his plays.
Sidney Black - (Male, Late 40's to mid 60's) The major financial backer of the play, although the world of theatre is new to him. He has accumulated things of status and self-importance as compensation for his humble beginnings. Everything is an accumulation towards money and status, even to some extent his wife Frances.
Frances Black – ( Female, Late 20's to late 40's) Wife of Sydney. She is a born and raised in NY gal who speaks her mind and is always ready to put up her dukes. Her vitality is at once fearful and refreshing. She must strike the attitude of an athlete and show girl rolled into one.
Stella Livingston - (Female, Late 40's to late 50's) The mother of the show's star Irene Livingston. She is the perfect specimen of the redoubtable old pirate and saboteur. Her age is as uncertain as the color of her hair, and a closely guarded secret. She is a handsome old hoodlum who is very well turned out.
Irene Livingston (Female, Mid 20's to Mid 30's) The consummate star of stage and screen, Irene should draw attention from every corner the moment she enters a room. Everything she says and does exudes a dramatic flair that comes from having spent her life basking in the footlights. One should almost assume she was born on the stage as she literally knows no other existence.
Tyler Rayburn - (Male, Mid 40's to Mid 50's) Tyler is Irene's husband for all the conveniences that he brings to her (even if he doesn't seem quite aware of that). Tyler is an Ivy League businessman who knows nothing of the theatre world, but is utterly enchanted by Irene. There are a collection of Tyler's littering the hallways or Irene's life.
William Gallagher - (Male, Early 50's to mid 60's) Mr. Gallagher is the type the keeps the theatre alive and well and bankrolled. He has arrived with deep pockets, a love of theatre, and deeper dreams of living a theatrical life.
Sven - (Male mid to late 20's) The young, handsome, and athletic masseur whose lines are limited to two words, but his looks and Cheshire Cat-like grin imply so much more has taken place in the time leading up to his entrance.
Shriners, Plain Clothes Policeman (Male, various ages) The Shriners are drunkenly celebrating after hours of their convention, and the police are there to quell the mayhem.