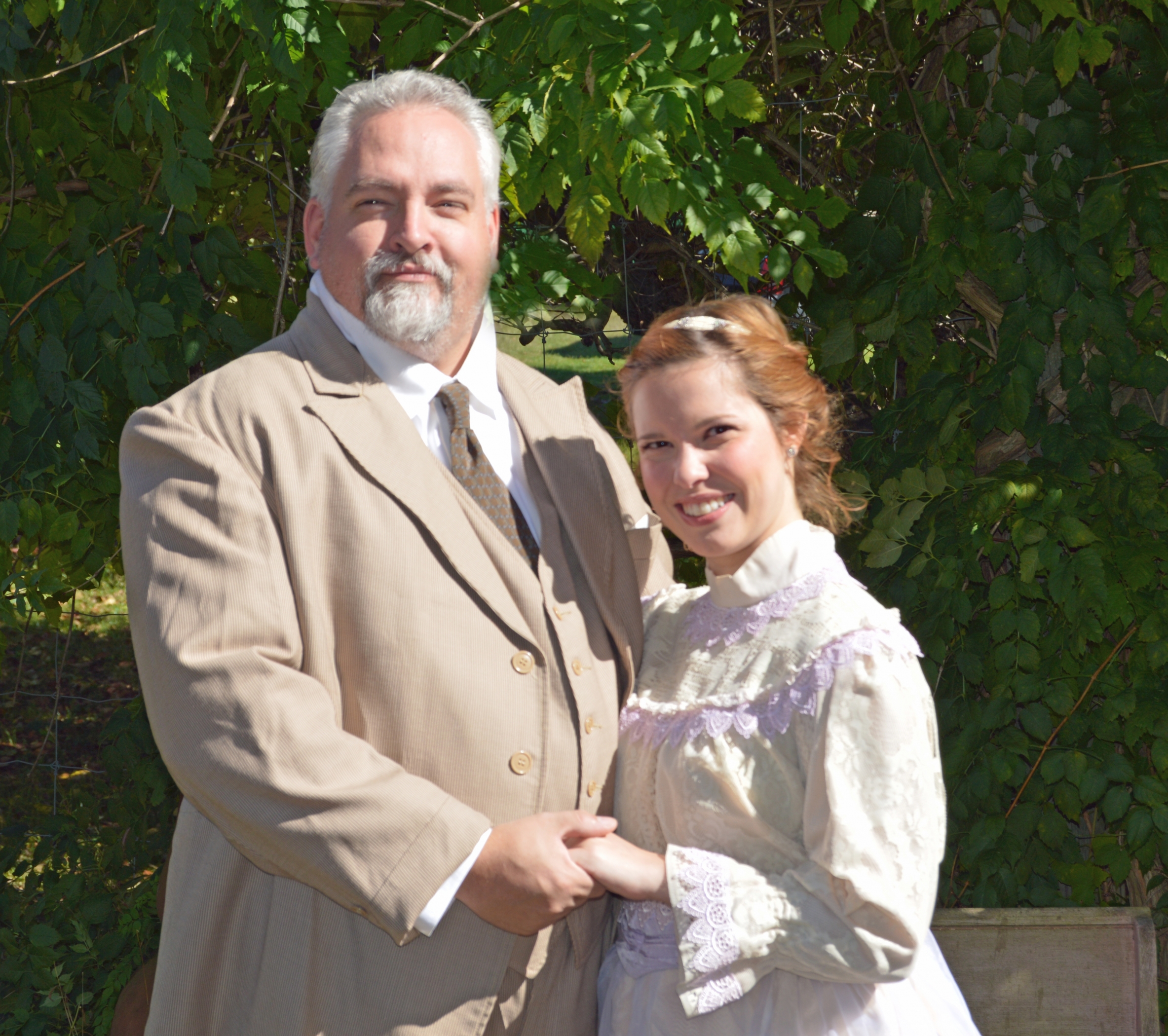 The Secret Garden
WHEN: Friday, November 20th and extending for ten shows through Sunday, December 6th. Performances are Friday and Saturdays at 8:00 and Sundays at 2:00pm.
WHERE: Black River Playhouse, on the corner of Grove Street and Maple Avenue, Chester
TICKETS: $25.00 with a discounted price of $20.00 for seniors over 65 and students under 18. Tickets may be purchased online at www.chestertheatregroup.org
The Secret Garden is based on the classic children's novel by Frances Hodgson Burnett. Set in Colonial India and England at the turn of the 20th century, "The Secret Garden" tells the story of Mary Lennox an 11 year old girl whose parents die during a cholera epidemic. Sent to live with her uncle Archibald, who is still mourning the loss of his wife Mary finds she is alone and lost in a grown up world. Eventually she meets her cousin Colin, a sick boy who can't get out of bed, but everything changes when they find each other, and the magic of the garden. (Image: Jeff Dopson and Gira DeRise-Weaver)
Written by Tony Award winning playwright Marsha Norman, with music by Lucy Simon "The Secret Garden" is filled with gothic imagery, unresolved grief, and a touch of the supernatural, "The Secret Garden" is more Harry Potter than Hans Christian Andersen. The rich Lucy Simon score includes several celebrated songs from the contemporary musical theater canon, including "Come to My Garden," "A Bit of Earth", and the show‐stopping duet "Lily's Eyes." Dubbed by TIME Magazine "the best American musical of the Broadway season" in its 1991 premiere, the original cast featured Mandy Patinkin as Archibald Craven, Rebecca Luker as Lily, and a Tony Award‐winning portrayal of Mary Lennox by Daisy Eagan.
The talented cast for "The Secret Garden" includes Marisa Piccininni as Mary Lennox, Jeff Dopson as Archibald Craven, Gira DeRise-Weaver as Lily Craven, Bobby Becht as Colin Craven, Shannon Ludlum as Martha Sowerby, Jack Pacetti as Dickon Sowerby, Pat Wry as Mrs. Medlock, Jason Cilento as Dr. Neville Craven and Rich Maloy as Ben Weatherstaff. Rounding out the cast are Megan Walling, Vanessa Jimenez, Gayle Hendrix, Sandra LaVigne, George LaVigne, Shane Long, Donald Pauselius and Dan Metz. The entire production is directed by Cliff Parish with choreography by Megan Ferentinos. (Image: Jack Pacetti, Bobby Becht, Marisa Piccininni)
The Chester Theatre Group performs in The Black River Playbouse, an intimate, 100-seat theater in the heart of Chester Borough's historic district. The venue's in-the-round format ensures that every seat offers an engaging, memorable experience for each audience member.
For more information, visit the CTG website at on the corner of Grove Street and Maple Avenue