4th ANNUAL
MORRISTOWN JAZZ AND BLUES FESTIVAL
WHEN: SATURDAY, AUGUST 16, noon – 10 PM; RAIN OR SHINE
WHERE: Morristown Green, Morristown, NJ
ADMISSION: Free
The free concert will celebrate the 350th anniversary of the founding of New Jersey with a roster that features artists with Jersey ties handing off the stage to one of Britain's top blues guitarists.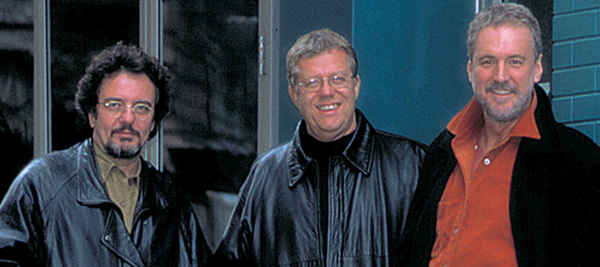 The festival begins at noon with Trio Da Paz, considered by critics to be one of the top Brazilian jazz groups in the world. Under the leadership of Montclair bassist Nelson Matta, the group includes guitarist Romero Lunbambo and percussionist Duduka da Fonseca. The trio not only delights audiences with its performances of well-known Brazilian hits, they explore new musical territory with dazzling improvisation.
At two, legendary guitarist Bucky Pizzarelli headlines Guitar Summit with his pals Frank Vignola, Vinny Raniolo and Ed Laub. The quartet was a huge hit at last year's Festival and returns to bring new life to popular jazz standards.
Following Guitar Summit, the extraordinary drummer Winard Harper takes the stage with Jeli Posse. The group's first CD hit number one on the jazz charts when it was released and they are riding a wave of international popularity. Their infectious rhythms underpinning the melodic improvisations of top young players captivates audiences around the world. (Photo courtesy of Richard Galosy.)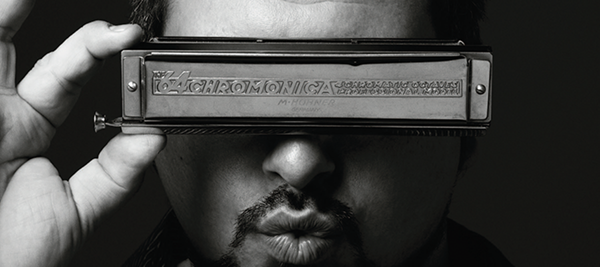 At six o'clock, the music turns to the blues with South Jersey harmonica player Mikey Junior and his band. Mikey Junior is building a reputation for continuing the great blues legacy of Sonny Boy Williamson, Big Walter Horton and Paul Butterfield. His exciting band provides the perfect transition from an afternoon of great jazz to an evening of cooking blues.
The full day of music concludes with the sensational British blues guitarist Matt Schofield, picked by Guitar and Blues Magazine as one of the "top 10 British Blues Guitarists of All Time." An electrifying performer, Schofield is one of the biggest blues guitarists in Europe and is now building his reputation in the United States. (Photo courtesy of Steve Karas)
"The Festival celebrates New Jersey's 350th birthday with this popular free event that has become a mid-August tradition for us," said Mayor Dougherty who initiated the festival in 2011. "With great jazz in the afternoon and hot blues in the evening, there is something for everyone's tastes and it's a day to look forward to. We are so grateful to our generous sponsors for making this incredible festival possible. "
Major sponsors for this summer's Morristown Jazz & Blues Festival include JCP&L, The Metropolitan at 40 Park, PSE&G and Riker Danzig.
Additional sponsors include Alaimo, Atlantic Health, Delaware-Raritan Engineering, Fairview Insurance, Genova Burns Giantomasi Webster, Greenbaum Rowe, Hyatt Morristown, Inglesino Pearlman, Investors Bank, Lindabury McCormick, Morristown Municipal Airport, Morristown Parking Authority, O'Donnell McCord PC, McEnerey Brady & Company, Jeff Rawding AIA, Union Center National Bank, David Brady Esq., Villa Enterprises, Trustees of the Morristown Green, Star-Ledger, Hot House Jazz, New Jersey 350 and the New Jersey Jazz Society.
Many local restaurants will be offering specials for festival attendees. Bring your lawn chairs and blankets. For more information