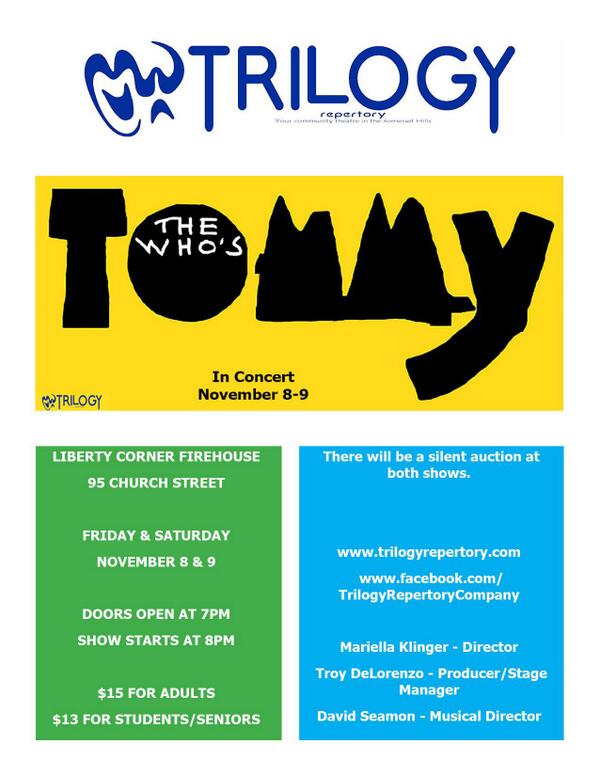 Trilogy Repertory was founded in 1981 to bring together theater, community and schools. Trilogy worked to present theater works not often seen and projects by new directors and playwrights in our area. The first two productions took place in the gym at Liberty Corner School. The group soon moved into the new Little Theater created at Ridge High School. The next sixteen years were spent improving the Little Theater and producing plays in that space. Trilogy worked closely with Ridge High School and a close partnership of shared materials and knowledge developed to provide quality theater for the Community.
In 1985, Trilogy Repertory was approached by the Bernards Township Department of Parks and Recreation to produce a musical in the amphitheater in Pleasant Valley Park. This joint venture has grown from three performances to an award-winning season that includes a full-scale musical and classical production.
In 1999, Ridge High School closed the Little Theater and Trilogy has been seeking a new home since that time. Plays in the Park, Children's Participation Theater and Cabaret productions are still performed, and with the continued support of the community, Trilogy Repertory is moving forward to establish a permanent home for live theater in the Somerset Hills.