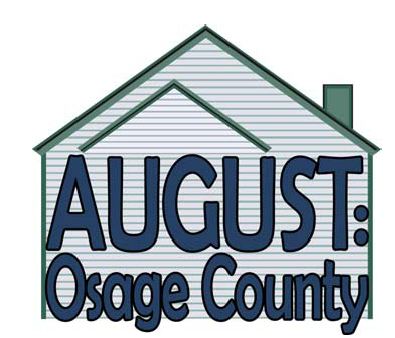 AUGUST: OSAGE COUNTY
A drama by Tracy Letts
Directed by Mark Liebert
Stage Managed by Alexandra Garbeck
WHEN: January 13-28; Thursdays, Fridays and Saturdays at 8 PM and Sundays at 3 PM
WHERE: Studio Playhouse, 14 Alvin Place, off Valley Road near the A&P, in Upper Montclair.
TICKETS: $18 for adults, $15 for students and seniors age 65 and up with discounts available for groups of 20 or more that prepay. Tickets are 2 for 1 on opening night, Friday, January 13. To reserve tickets in advance, call the box office at 973.744.9752.
www.studioplayhouse.org
Please be advised that this show contains strong language and mature themes.
Meet the Westons. Dad has disappeared. Mom's popping pills. One daughter's bound for divorce. A romance is brewing. A lie has been uncovered. And a hell of a family reunion is about to begin. And that's just the start. (Left: A family tragedy has brought the Weston Family and close relatives together on a hot day in August; for this dysfunctional family the fireworks that ignite are not unexpected.)
Equally harrowing and hysterical, Tracy Letts' Pulitzer Prize, Tony and Drama Desk Award-winning August: Osage County has already been hailed as an American classic. So spend an evening in Oklahoma's Osage County where it is often laugh-out-loud funny with plot twists that are dark and nasty. Right: a young Native American girl (Ali Archetti) is interviewed for a housekeeper position by Beverly Weston (Christopher Gibbs), patriarch of the family and soon to bring tremendous upheaval to those around him.