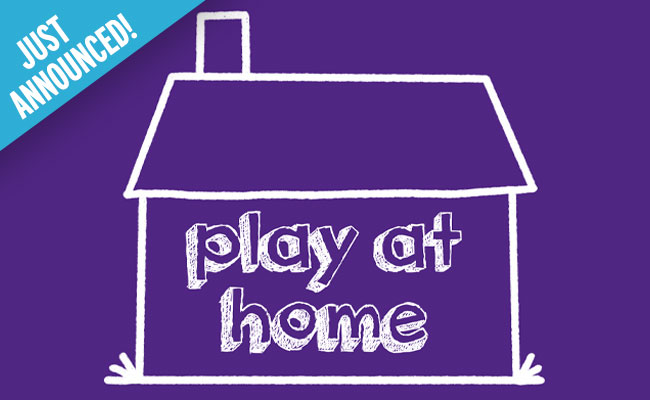 PLAY AT HOME
Three New Short Plays Micro-commissioned by State Theatre New Jersey
State Theatre New Jersey is proud to be part of a new theater project called Play at Home. The project is a collaboration between theaters from across the country as a response to the rapidly changing landscape of the performing arts during this global crisis. The mission of the initiative is simple: to continue to inspire joy and creativity through live theater.

As a part of this collaboration, the State Theatre has micro-commissioned playwrights / creators to write a short play (10 minutes or less) which are now available for free download.

All plays are intended for families or small groups of people to perform together at home. We hope that you and your family will pick a play to produce from your living rooms and if you feel so inclined, share it with us at #playathomeplays.
THE PLAYS
By Keli Goff

Three parents turn to each other and a life coach to tackle their biggest fear:
how to have the sex talk with their teens.

5 people needed including a Stage Manager

ABOUT THE PLAYWRIGHT
Recently nominated for two Emmy® Awards for her work as a producer on the Netflix documentary Reversing Roe, Keli Goff is also a widely published journalist and playwright. A former Emerging Writers Group Fellow with New York's Public Theater, her plays have been workshopped at Crossroads Theatre and Premiere Stages, LAByrinth Theatre, and The Road Theatre Company.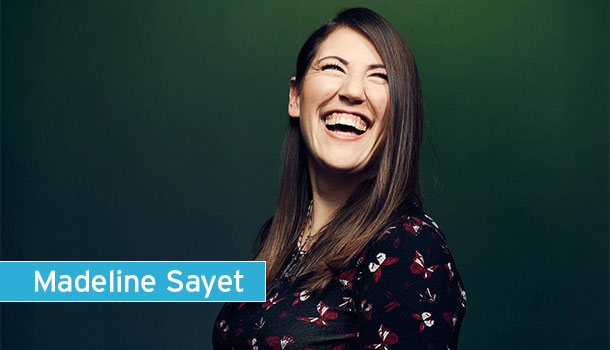 By Madeline Sayet

This is not a serious play. It should be silly and raucous. The more you play pretend the better it will be. Be wild! Be physical! Have fun! Ideally there will be some children in the cast, or some adults with imaginations as big as children's.

4 people needed

ABOUT THE PLAYWRIGHT
Madeline Sayet is the Executive Director of the Yale Indigenous Performing Arts Program (YIPAP). Her work promoting Native voices onstage has been featured in National Geographic. For her work as a stage director of new plays, classics, and opera, she has been named a Forbes 30 Under 30 in Hollywood & Entertainment, a TED Fellow, a MIT Media Lab Directors Fellow, NCAIED Native American 40 Under 40, and a recipient of The White House Champion of Change Award from President Obama.
By Kristoffer Diaz

A bridge is almost completely destroyed. A group of three people (one older, one younger, one somewhere in the middle) work on the bridge, trying to fix it.

3 people needed

ABOUT THE PLAYWRIGHT
Kristoffer Diaz is a playwright and educator. Full-length titles include The Elaborate Entrance of Chad Deity, Welcome to Arroyo's, The Upstairs Concierge, and The Unfortunates. Awards: 2011 New York Times Outstanding Playwright Award; finalist for the 2010 Pulitzer Prize for Drama; winner, 2011 Lucille Lortel Award for Outstanding Play; winner, 2011 OBIE Award, Best New American Play; and the inaugural Gail Merrifield Papp Fellowship from The Public Theater (2011).
Support State Theatre with a donation now and DOUBLE YOUR IMPACT— every donation received before June 30th will be matched dollar-for-dollar! Learn more »