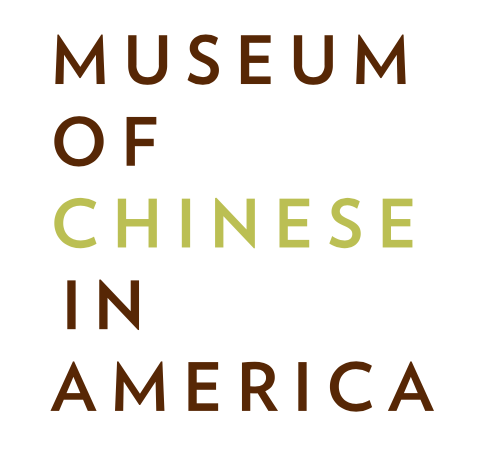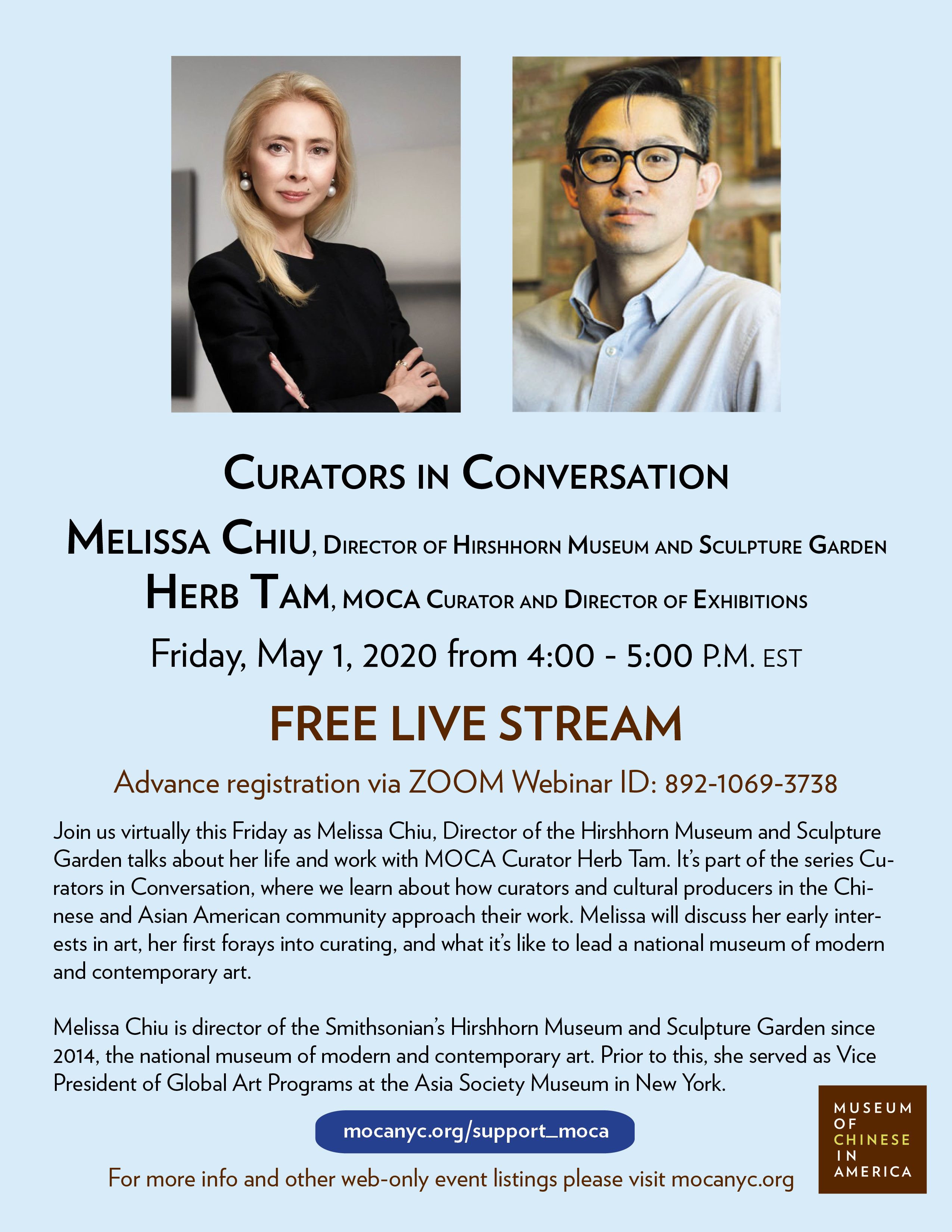 [LIVE STREAM] Curators in Conversation
Melissa Chiu, Director of Hirshhorn Museum and Sculpture Garden & Herb Tam, MOCA Curator and Director of Exhibitions
WHEN: Friday, May 1, 2020 from 4:00 P.M. - 5:00 P.M. EST
WHERE: Advance registration is required on ZOOM here or via ZOOM Webinar ID: 892-1069-3738.
ADMISSION: FREE LIVE STREAM PUBLIC PROGRAM!
REGISTER HERE
Join us virtually this Friday as Melissa Chiu, Director of the Hirshhorn Museum and Sculpture Garden talks about her life and work with MOCA Curator Herb Tam. It's part of the series Curators in Conversation, where we learn about how curators and cultural producers in the Chinese and Asian American community approach their work. Melissa will discuss her early interests in art, her first forays into curating, and what it's like to lead a national museum of modern and contemporary art.
Melissa Chiu is director of the Smithsonian's Hirshhorn Museum and Sculpture Garden, the national museum of modern and contemporary art. Since her appointment in 2014, she has advocated for contemporary art through the Museum's exhibitions, acquisitions, and public programs. Prior to this, she served as Vice President of Global Art Programs at the Asia Society Museum in New York, where she led exhibitions and programs for fourteen years including many ground-breaking exhibitions of contemporary art and first-time national loan exhibitions of antiquities.
A native of Australia, Chiu earned her bachelor's degree in art history and criticism from the University of Western Sydney and her master's degree in arts administration from the University of New South Wales. She completed her Ph.D. with a dissertation on contemporary Chinese art at the University of Western Sydney. Chiu has authored and edited several books and catalogues on contemporary art, including Contemporary Art in Asia: A Critical Reader (MIT Press, 2010), and has lectured at Harvard, Yale, Columbia, the Museum of Modern Art, and other universities and museums. She was recently appointed Artistic Director of the Honolulu Triennial for 2022 which will have a focus on Asian art.
This is a series of web-only events presented by MOCA. In the coming weeks, all public programs will be live-streamed on ZOOM.