DreamPlay Media and Newark Arts Open Doors present:
NEWARK SHORT FILM SHOWCASE: YURI ALVES
WHEN: Saturday, October 14th ~ 7:30pm-9:30pm
WHERE: CityPlex 12 SHAQ-EX Premium Theater, 360 Springfield Avenue, Newark
Featuring Advance Screenings of GRIND and ON THE CUSP, plus ECHOES OF FADO and EXIT ROAD
Q&A with Director YURI ALVES, ROBERT WILMOTE (Grind) and TOMMY CUBA (On the Cusp)
Presented in collaboration with Newark Arts, Rutgers University-Newark Express Newark, and Newark Office of Film + Television
Event sponsored by Horizon Blue Cross Blue Shield of NJ | Life With Benefits
10PM | AFTER-PARTY @ JIMENEZ TOBACCO
Feat. DJ MAVRIC, CARLOS FERREIRA, RANDY HAZE TRIO
---



GRIND
You have to find something deep in your heart that will make you change.
This format-bending profile of Robert Wilmote reveals the story of a Liberian refugee forced to flee the most drastic and terrible circumstances imaginable. Having narrowly escaped the ravages of war in Africa, Robert's struggles continue in the U.S. when he succumbs to the gangster lifestyle, only to become a convicted felon in Newark, New Jersey. At his absolute bottom, Robert knew he was meant for greater good. Through dramatic reenactments, featuring Robert himself, we discover how Robert's passion for fitness and helping others empowered him to transcend a life of violence and become a local legend.
SNEAK PREVIEW TRAILER: https://vimeo.com/234179042 ON THE CUSP
His hands built a skate park. His spirit built a community.
Tommy Cuba, a renowned skateboarder from Newark, has competed in numerous tournaments and been profiled in top skating magazines. He is one of the founders of "Shorty's Skate Park," built by hand from scraps, which has become a legendary hub for skating enthusiasts from all over the country. Despite a motherless childhood, Tommy owns a timeless joy for life and generosity of spirit that captivates all those around him. Yet, his deliberately insulated world cannot prepare him for the looming forces of change.
SNEAK PREVIEW TRAILER: https://vimeo.com/235092900



ECHOES OF FADO
This music is more than magical. It's destiny.
This short documentary explores the melancholic music of Portugal known as "fado," renowned for expressing the unique sentiment of "saudade," and designated as an UNESCO world cultural asset. Nathalie Pires, the first American fado singer to tour internationally, reveals her origins, passions, and fears, while her fado godmother, the legendary Anita Guerreiro, and oldest touring "fadista" in the world, reflects on her epic career. The film includes intimate yet sweeping performances from these inter-generational ambassadors of a musical art form that mesmerizes audiences worldwide. Produced in partnership with Newest Americans.
TRAILER: https://vimeo.com/210462109

EXIT ROAD
Freedom from self is hard.
Dane thought he left his demons and his drug addiction behind him, but his first day out of prison challenges both his promise to go clean and his very survival. Having exhausted the sympathy of others in neighborhood, Dane's desperation leads him to test his fate… and grapple with whether his journey leads him to salvation or back into the jaws of addiction. Filmmaker Yuri Alves presents a gripping, tense study of a flawed man teetering on the edge of redemption and self-destruction.
TRAILER: https://vimeo.com/99690903
ABOUT THE FILMMAKER
Yuri Alves is a Newark-raised filmmaker who has written and directed films, primetime television programs and commercial projects in the U.S. and Europe. Yuri has completed more than a dozen films, including a feature film, "Xavier" at the age of nineteen. His most renowned short films include, "Broken Clouds" and "Exit Road": each having earned acclaim and recognition with festivals and audiences worldwide. Alves directed two primetime dramatic series, which premiered on Portugal's RTP Television: "Tempo Final" (2010) and "Filha da Lei" (2017), both to critical acclaim. Alves recently completed a series of short films produced in Newark, "Echoes of Fado", "On the Cusp" and "Grind". Alves is in post-production on his first feature length documentary, "Paint the Rust."
In 2012-14, Alves served as Head of Production at Fox Digital Studios in Los Angeles, and Yuri is the Co-Founder and Creative Director of DreamPlay Media. Alves is a graduate of the New Jersey City University Media Arts program, and splits his time between Los Angeles and New Jersey.
http://yurialves.com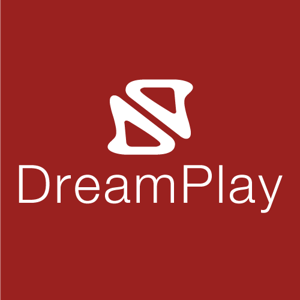 ABOUT DREAMPLAY MEDIA
DreamPlay Media, based in Newark and Los Angeles, is a multiple award-winning creative and original media company: producer of socially conscious, integrated campaigns and urban storytelling, with a cinematic edge. In addition to its acclaimed creative agency work, DreamPlay Media has produced five independent films, including Broken Clouds and Exit Road, and organized several sold-out film screenings.
https://dreamplaymedia.com