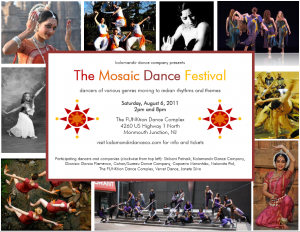 The Mosaic Dance Festival—An Exchange of Indian Culture with International Movement!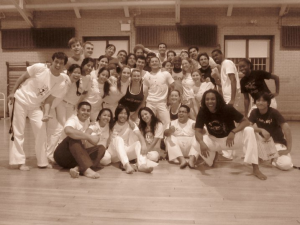 WHEN: Saturday, August 6, 2 PM & 8 PM
WHERE: The FUNktion Dance Complex (map), 4260 US HWY 1, Suite 6, Monmouth Junction, TICKETS: $12, seniors/students $10
Buy tickets here or call 732.533.7529.
www.kalamandirdanceco.com
The Mosaic Dance Festival—an exchange of Indian culture with International movement—features contemporary and classical dance companies from all over the tri-state area!
Afro-Brazilian Martial Arts (capoeira)
Flamenco
Hip-hop
Contemporary Dance
Malabika Guha, Kalamandir's artistric director, specializes in Kathak dance; her colleagues include Janete Silva, Nabanita Pal, Shibani Patnaik and Vervet Dance, Capoeira Manahao (above left) and the Cohan/Suzeau Dance Company (above right).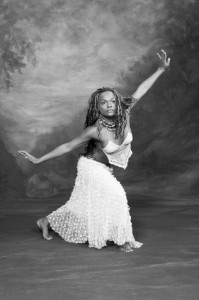 Confirmed Performers